Hello Everybody!
It is officially April and springtime seems to be slowly creepin' in here in MN.
To celebrate Spring and the welcoming of a new season, I am going to post for 7 days about things that make me happy. Sometimes it gets easy to get up in the hustle and bustle of everyday life. But I believe if we continue to focus on the good things, we will all be happier. So- I am going to share with you some big and small things that make me happy!
Day 1:
If you know me, you know I LOVE sunsets! I am sure my boyfriend gets annoyed at all the pictures I send him. My twitter is starting to get full of sunsets lol. They are just so pretty!
Why do they make me happy?
Well because it reminds me what a great artist God is. How He literally gives us light everyday through the sun but gives us a sky of rainbows as the sun sets. We often take advantage of the God given beauty in everyday. So, sunsets often keep that in remembrance for me :)
Here are some awesome sunsets I have seen:
Beyonce actually posted this one... but it is mesmerising!
Cinque Terre Italy
My neighborhood :)
Milan, Italy
Also don't forget about our Let your Light Shine Thursday Link Up!
Thanks so much for all of you that linked up last week!
Her lifestyle blog is has awesome fashion and makeup tips that every girl can appreciate. Check out her latest
Outfit Post
: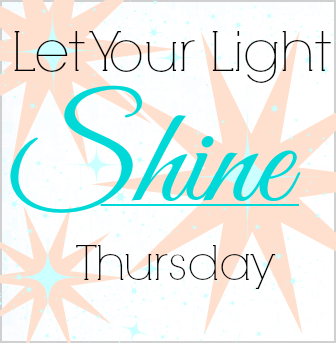 Thanks again for all of you who participated! Now it's time to link up again :)
RULES:
1. Link up your favorite post this week - It can be related to faith, fashion, food, family, or whatever else you would like to share that helped you shine your light from the week!
3. Link back by using the button above or your own link.
4. Visit other blogs and meet new blogger friends!
Each week we will be choosing our favorite posts to feature and share with you all!
An InLinkz Link-up