Hey Everyone!
I hope everyone is having a wonderful Thursday!
Mine was so wonderful! I often sit in awe of all the things Jesus continues to show me each day. I always learn something new!
Lately, He has been teaching me a lot about submission- which I will write about in a later post- so stay tuned! I don't want to be premature to write it!
Anyway, as every week, this week has too been hectic- but that's alright! Time is a gift and luckily I got the gift of time management- lol!
One highlight of my week is that I found my favorite oversize cardigan! It "magically" disappeared a couple months ago and I hadn't been able to find it since! I was randomly cleaning out my car one day- and then I looked up and there it was on a random shelf in the garage... of all places?!? ( think my sister stole it! LOL- though she denies it.)
Either way, I am so happy to get this sweater back! We go wayyyy back... all the way back to when I lived in Italy- in fact that is where I got it! Traveled with me all over Europe.
Me on my balcony- in the sweater haha.
It traveled with me many other places too...
It traveled with me to LA....
& It traveled with me to greet my goddaughter when our friends first made their move to MN permanent!
It has traveled with me many places.... some say I wear it too much. LOL I am just happy to have it back! It has a hole in it... but nothing I can't fix :)
Dont forget, today is the Let Your Light Shine Link Up! It is held every Thursday!
My girl J at
I'm Perfectly Human
would like to recognize a great post by blogger Kimberly from
Diary of a Brown Eyed Girl
called Joy. Make sure to check out her blog! It is amazing.
Thanks again for all of you who participated! Now it's time to link up again :)
RULES:
1.
Link up your favorite post this week - It can be related to faith, fashion, food, family, or whatever else you would like to share that helped you shine your light from the week!
2.
Follow
I'm Perfectly Human
&
True Soul & Spirit
on Bloglovin, or any other social media outlet (FB, Twitter, Instagram, or GFC)
3.
Link back by using the button above or your own link.
4.
Visit other blogs and meet new blogger friends!
Each week we will be choosing our favorite posts to feature and share with you all!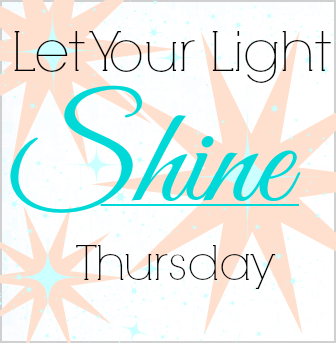 An InLinkz Link-up
Have a great Thursday!