Hello Everyone!
Happy Hump Day! We have officially gotten snow here in MN and it is definitely starting to look a lot like Christmas! The Christmas tree is up in our house and the gifts are already starting to be wrapped! ( Will post pics soon).
Today is Day 4 of the 4th Day of our 12 Days of Christmas Giveaways!
Before we reveal today's prize, let's get to know more about 2 fabulous bloggers behind this giveaway event - Hayley and Jewel!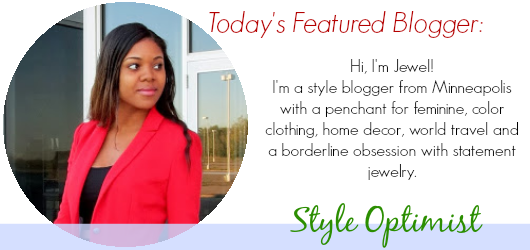 Now let's talk goodies!
On the fourth day of Christmas…
We are teaming up with Collectively Yours boutique to offer you a piece from their collection. Collectively Yours was started by Breanne Miller in 2012 as a way to earn some extra cash for a family trip. Her small goal turned into a love for modest, stylish, affordable fashion.
She also uses her boutique as a way to inspire women to go for their dreams. To break the molds, step out of our comfort zones, and see what we as women can accomplish!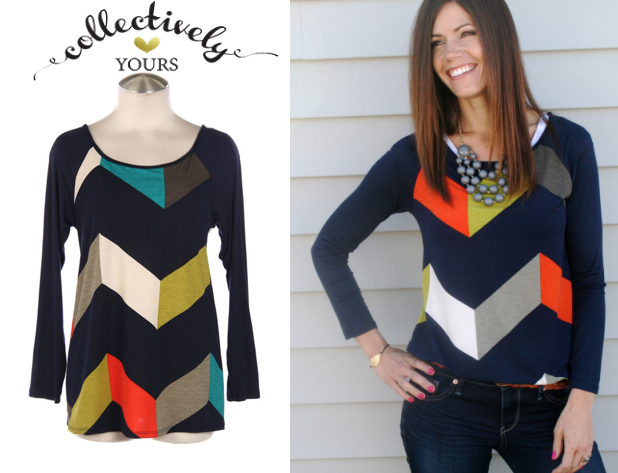 1 lucky reader will win this chic colorblock chevron top from Collectively Yours!
Use the Rafflecopter below to enter in the giveaway! Get over 40 chances at winning!
a Rafflecopter giveaway
Don't forget to enter all of the giveaways from the 12 Days of Christmas event (links below) and m
ake sure you check back each day for your chance to win something new!
Good Luck!!